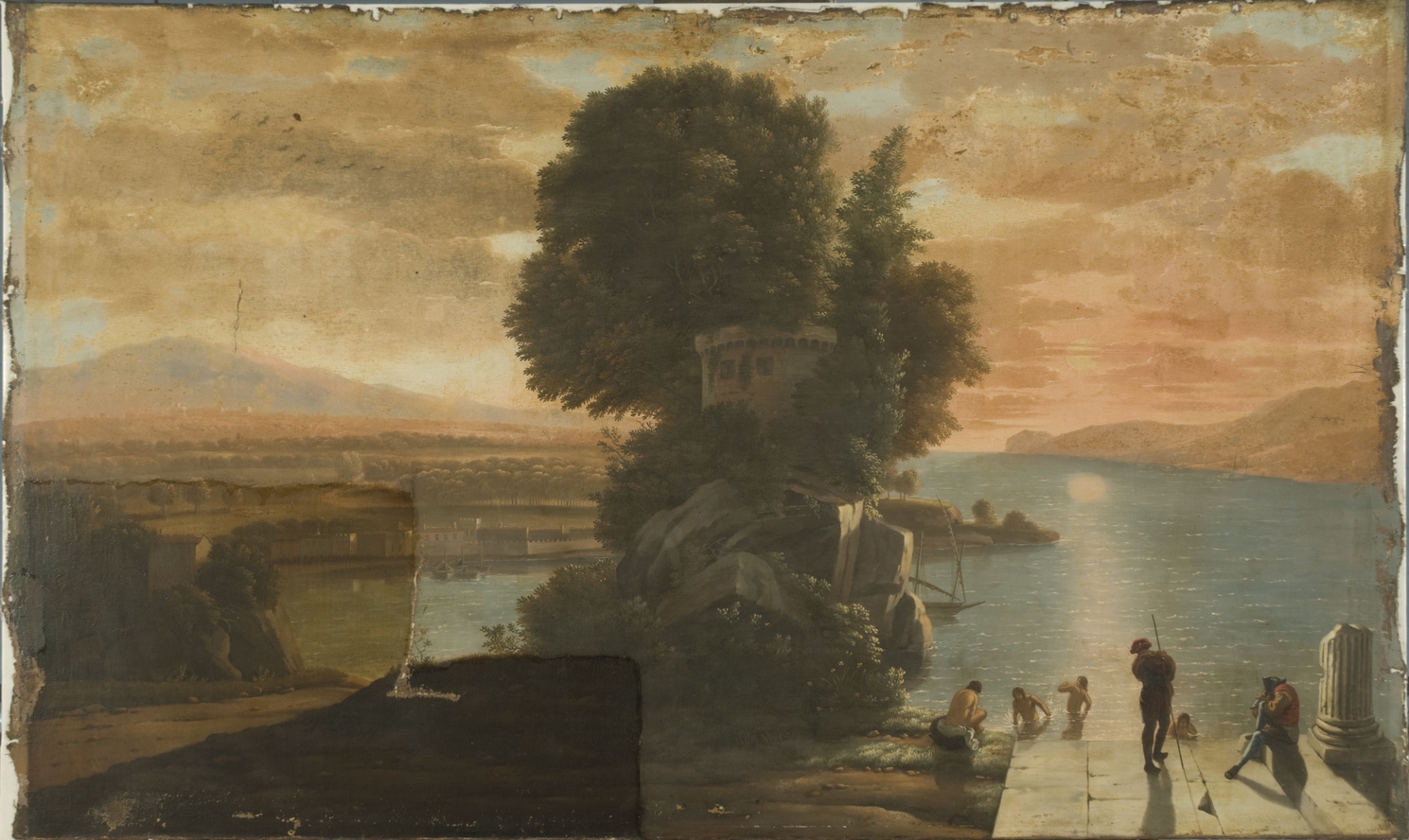 Before treatment
There was a thick layer of surface dirt and darkened varnish on the front of the painting. The canvas was attached poorly on a stretcher that was too large, and tears were temporarily repaired.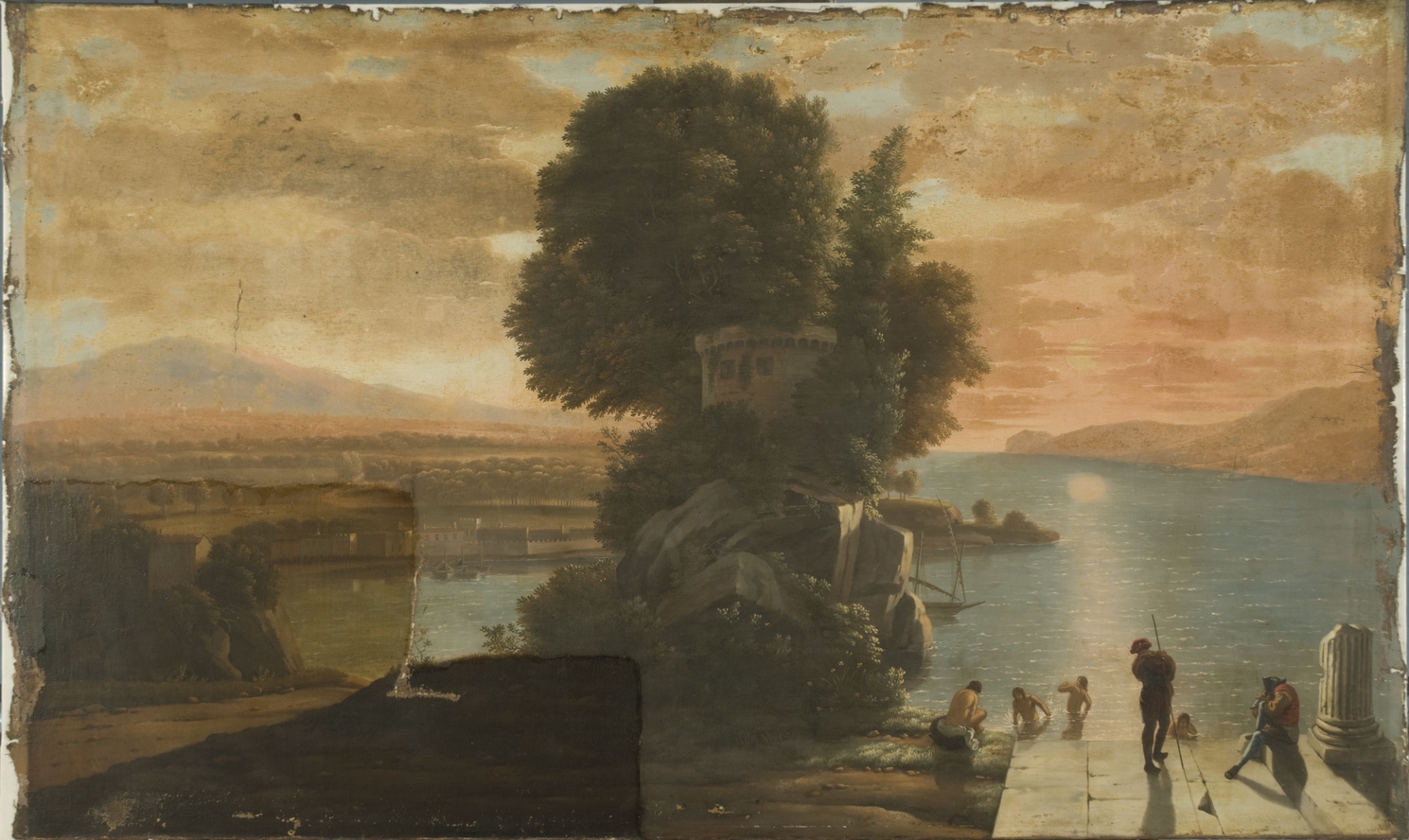 During varnish removal
The discoloured varnish is visible in the lower left corner and the true colours of the painting are revealed
After filling
After the canvas deformations and tears were repaired the paint and ground layer losses were filled.
After treatment
Finally the losses and abrasions were retouched and the painting was varnished.
Reverse before treatment
The old strainer was of poor quality and could not be expanded to improve the tension of the canvas. The tears had been only repaired with temporary patches.
Reverse after treatment
The painting was lined onto a sailcloth fabric. This provides the original canvas more support and allows the painting to be attached to a stretcher. Linen loose lining between stretcher and the painting provides further support.