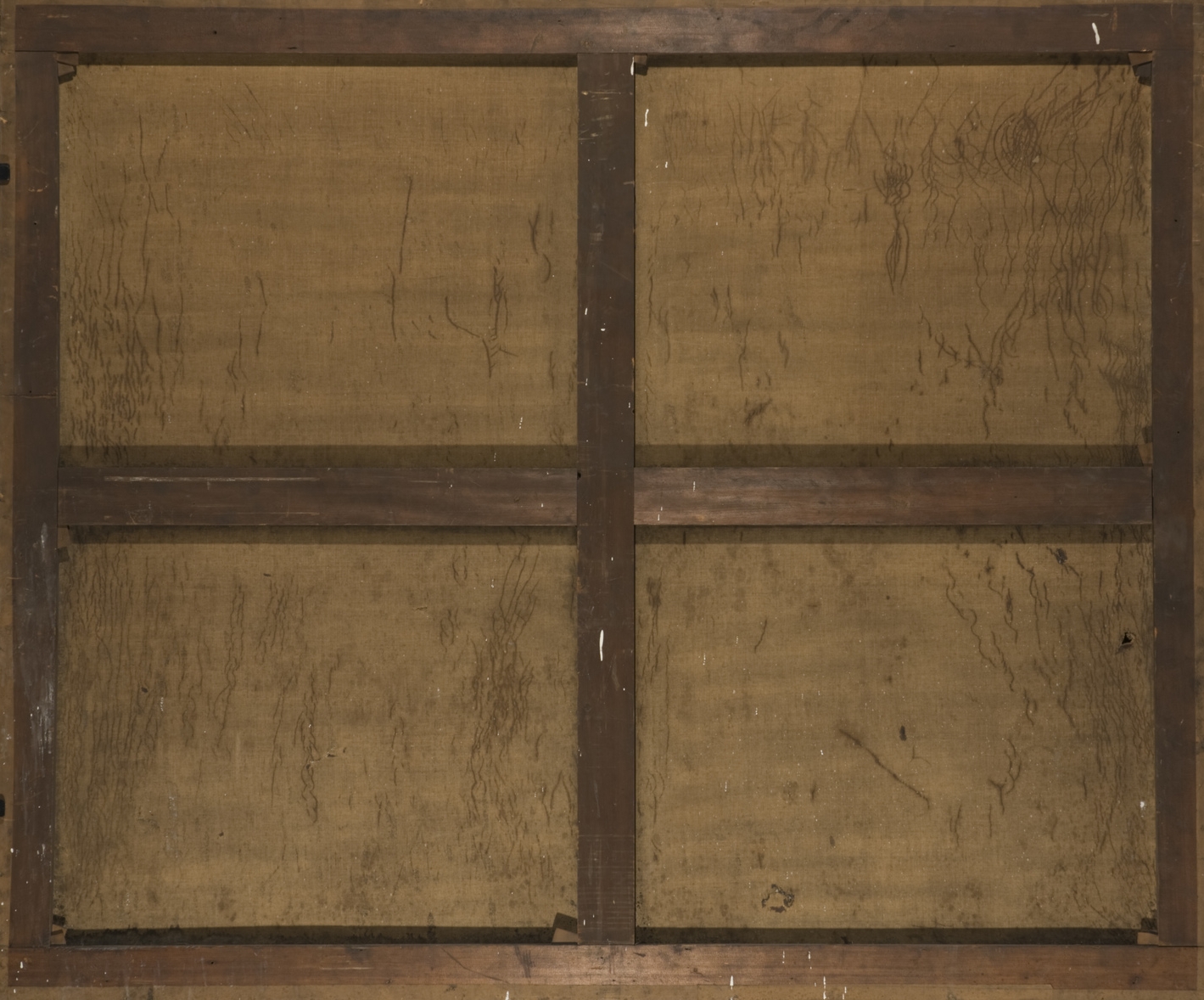 Before treatment
'Picking Cobnuts' by Vladamir Sherwood (c. 1860) from Touchstones, Rochdale. Oil on canvas.
When the painting arrived in the studio it had a thick dirt layer covering its entire surface. This had accumulated over many years and contained soot, dust, and dirt particles. The natural dammar resin varnish which had been applied over the paint layers had now darkened and yellowed significantly. Water damage had caused the canvas support at the bottom edge of the painting to shrink, resulting in losses in the ground and paint layers. At a later date, an attempt was made to secure the flaking paint layers with pieces of a plastic film and a wax adhesive. There were also numerous tears in the main area of the canvas, which had been caused by accidental impacts to the painting.
Raking Light
This photograph emphasises the damage to the painting. There are corner draw distortions at the top left and top right corners. These indicate that the either the front fold edges of the painting have torn, or that the canvas is slack on the stretcher.
During cleaning
Illustrating the various stages of cleaning. On the right the dark dirt and varnish layers remain, in the middle the dirt layer has been cleaned and on the left the dirt and varnish layers have been removed.
Front, After Filling
After the painting had been cleaned, the paint and ground layer losses were filled with a hand-made 'putty' comprising an inert filler mixed with a synthetic binder. Once dry, the fillings were textured to imitate the appearance of the surrounding original paint.
Front, After Treatment
The filled losses were retouched with dry pigments bound with a synthetic resin. The painting was then sprayed with several layers of a non-yellowing synthetic resin varnish.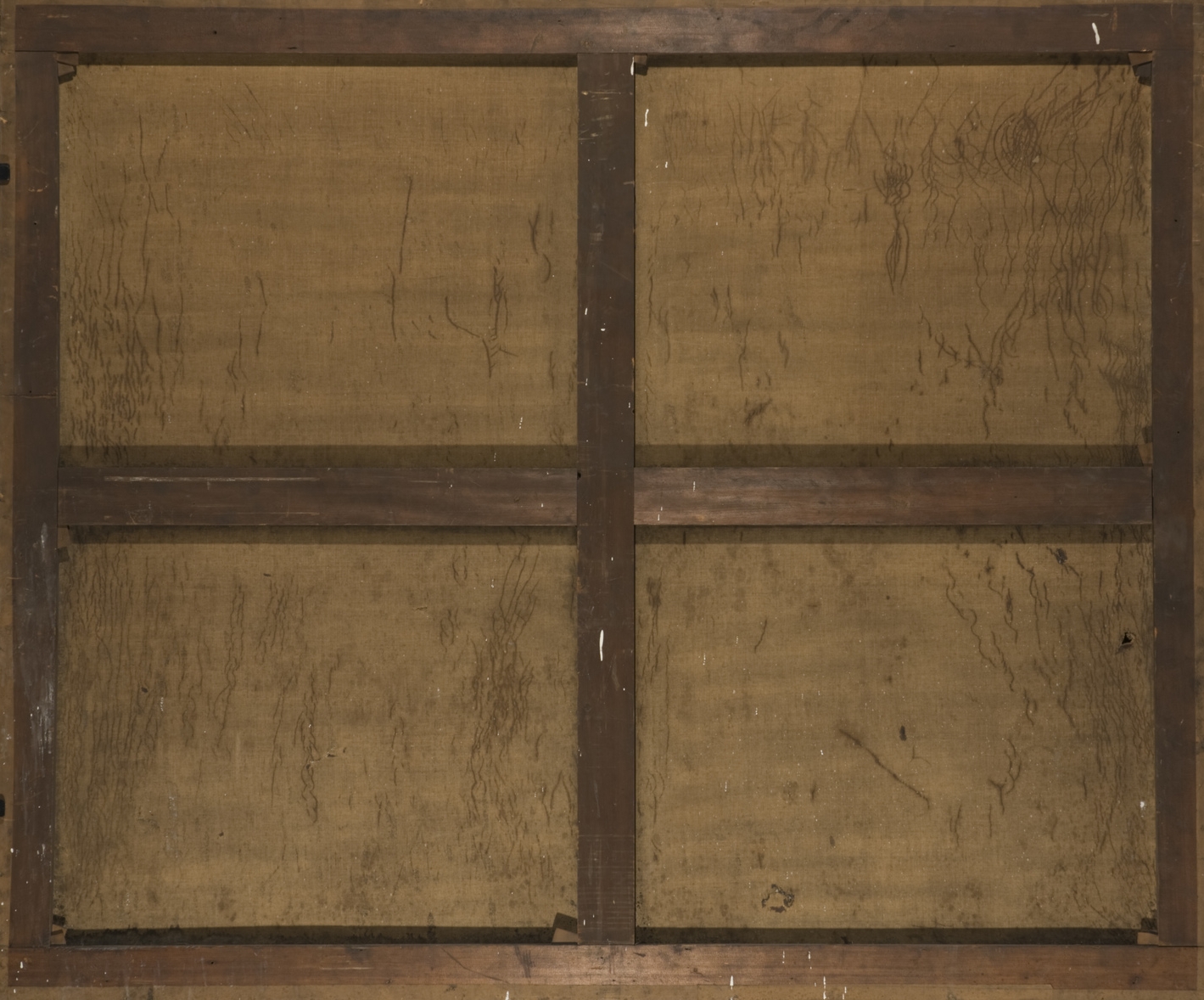 Reverse, Before Treatment
The reverse of the canvas was dusty and dirty with stains and tears. The expansion keys were inadequate and not securely adhered to the stretcher.
Reverse, after treatment
Dust and debris was cleared from the back of the canvas using a conservation sponge and a small hand-held vacuum cleaner. The distortions relating to the canvas tears were corrected. The tears were then repaired and reinforced with fine polyester fabric patches. The old expansion keys were replaced with new beechwood keys and secured to the stretcher using monofilament line, brass screws and cups.
Reverse with a stretcher bar lining
A sailcloth stretcher bar lining was attached to the stretcher. It protects the painting against vibration and environmental fluctuations.